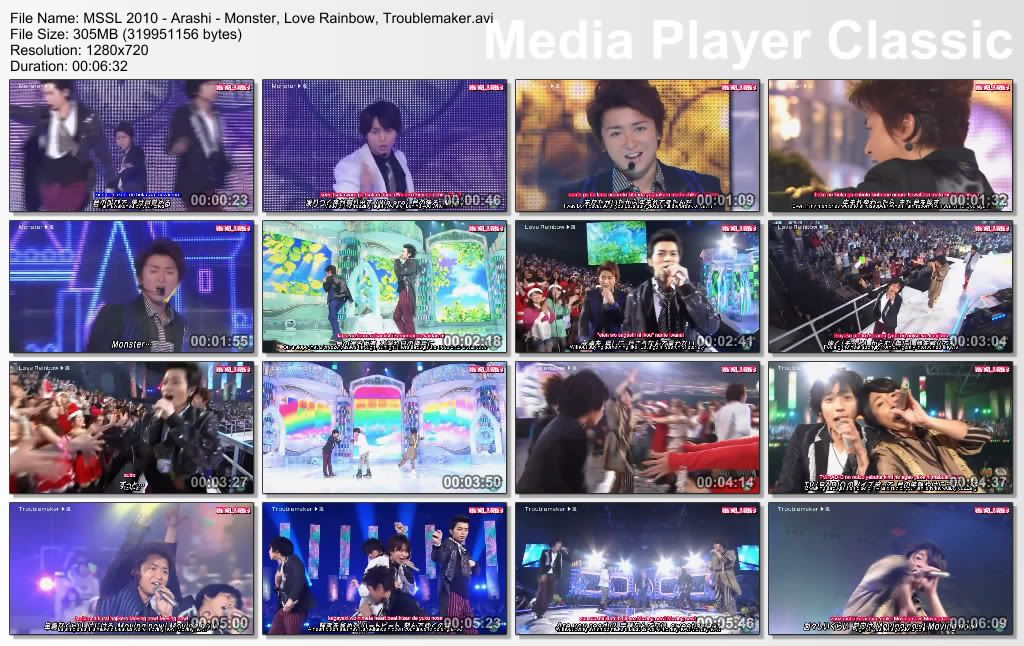 Hello!!
We subbed the second part of
Arashi
's performance in yesterday's Music Station Super Live 2010 this is the
"Monster -Love Rainbow - Troublemaker Medley".
Probably some of you already saw it but we wanted to have our version too.
You can download it
here
@
neon_lines
Happy
Holidays
Everybody!!