Hello. I bring you more icons of the hottest guys on planet Earth. Enjoy.



[01-11]Arashi
[12-13]Hiro Mizushima
[14-28]News

PREVIEW:






Also, I experimented with making wallpapers. I made 3 group and 1 Nino.

Preview: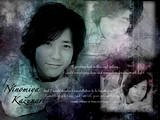 The icons and wallpaper are in my icon journal. Follow the link.
A, you're adorable. B, you're so beautiful. C, you're so cute and full of charm...